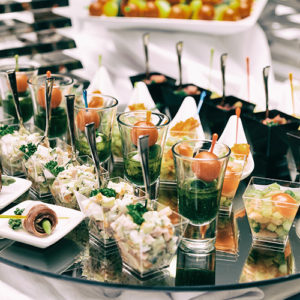 Your catering business is likely very busy right now with coordinating impending holiday events, but soon, the holidays will come and go and the off-season will set in. During the slow months, many caterers struggle to find business and may see a significant decrease in their profits. However, if you are proactive about it, you can make the most of your off-season to better your business. Read on for some tips on how you can cope with the off-season this winter.
Grow your database now
During the holiday season, you're likely running around in a flurry, trying to make sure every event goes smoothly. However, don't forget to take this opportunity to grow your database. Collect accurate information for all of your customers and anyone else who expresses interest in your services during your peak season so you can stay in contact with them during the off-season, keeping you at the forefront of their minds when they need catering.
Get feedback
Your off-season is the perfect time to solicit feedback from your customers. Make sure you have a page on your website for testimonials so that people checking out your business online will hear directly from your happy customers. These days, people want to read reviews before they invest in any service, so it's important that you have testimonials as a resource for potential customers. Additionally, this is a good time to get any feedback on what you could improve about your business. Even if you don't get a glowing review, any constructive criticism is worth your time as well because the off-season gives you the ideal circumstances to pause, regroup, and take any helpful feedback into consideration.
Assess your marketing strategy
Now that you are not nearly as busy catering events, you have time to assess the success of your marketing strategy. You want to be sure that your marketing strategy is long term. Many catering businesses don't spend a lot of time worrying about marketing, and then they end up scrambling for last-minute options once the slow season starts. This results in them wasting a lot of money for few leads. Just as you are meticulous with events, you must be meticulous with marketing. During the off-season, start to implement social media and email marketing campaigns, make your marketing budget for the year, and use this time to look at the data to assess what worked and what didn't.
Offer discounts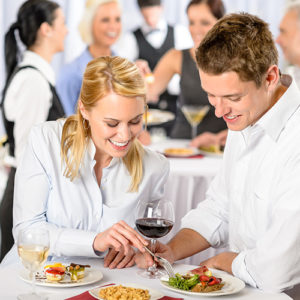 One way to get an edge on the competition is to offer discounts during the slow season. Many people who choose to host events like weddings during the off-season specifically do so for discounted rates, so offering this type of promotion is more likely to attract these types of customers. Discounts also make for return customers, so even if you don't make as much of a profit initially, it is a great way to establish a relationship with a customer who could return again and again.
Update your catering equipment
Now that you are less busy, it is the perfect time to take inventory of your catering equipment and determine what you need to update. A great way to take your catering equipment to the next level is with The WindBlocker chafing stands. The WindBlocker is advantageous because it is lightweight and easy to transport, making it ideal for going from event to event. Additionally, the WindBlocker keeps food warmer by protecting the burners against the elements, making it perfect for indoor or outdoor events. Finally, you can easily customize The WindBlocker to your branding, making it an investment in both the quality of your services and the promotion of your catering business. Shop The WindBlocker today!