Get-a-Grip™ Buffet/Food Pan Handles
Get-a-Grip™ Buffet/Food Pan Handles
Avoid Burns
Safer
Sanitary
Dishwasher Safe
Easy to Clean
Convenient
Fits Steam Tables
Stronger & Durable
Lid-Friendly
Stackable
High-Quality Stainless Steel
Matt Finish – Looks Better
Economical
Detachable
Convenient
Safer
Universal Design
Handles provide a secure and safer means to manage and transport hot food trays. However, the following precautions should be observed:
• If handles are left on while food tray is being heated, the handles will be extremely hot.
• If a handle should become unserviceable, discontinue use immediately.
• Do not attempt to use handles if they do not fit a pan or fail to lock in place.
• All standard precautions should still be observed – even when using Get-a-Grip™ Food Tray Handles.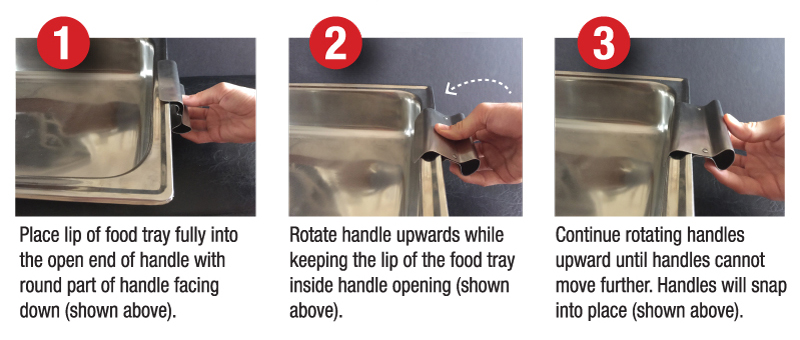 Choice of  20 Handles (10 Pair) or 1 (2 Pair).